Calling on JACIR for rental is :
The guarantee of the commitment to thermal performance,
The technical knowledge of cooling towers or adiabatic coolers,
Our job for 60 years and with a smile on top of that!
Need a temporary increase in production, or an optimization of your industrial cooling process ? Leasing is an economical and quick solution. In one day, JACIR is able to install one or more cooling towers, depending on your needs.
Renting a cooling tower also makes it possible to deal with untimely stoppages due to breakdowns or simply to ensure the continuity of your production during the maintenance of your equipment.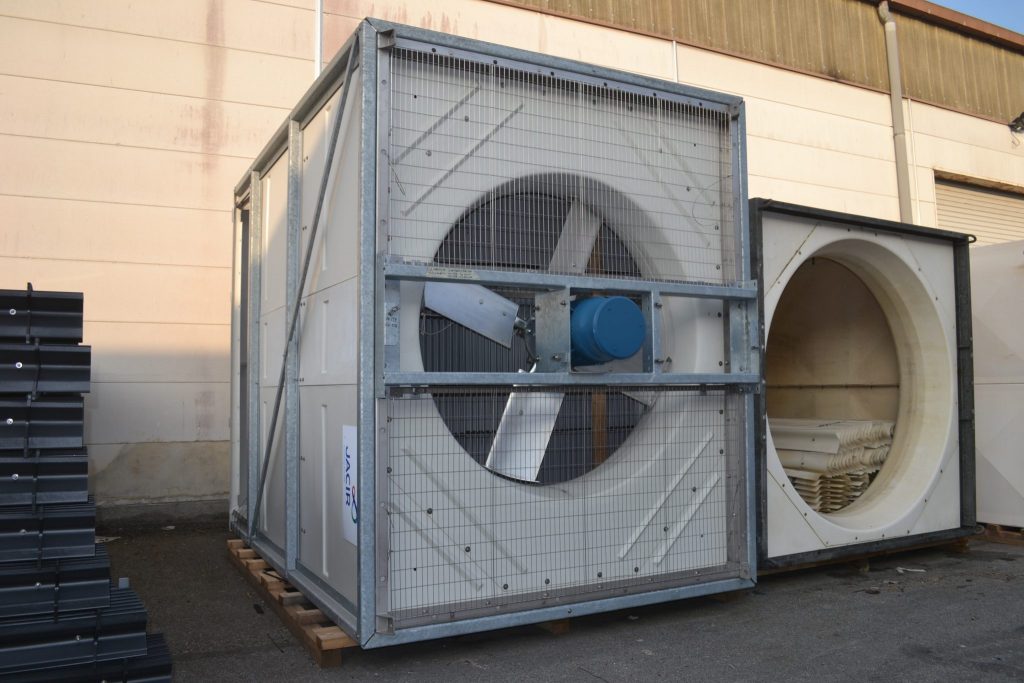 Our Services & Renovation department puts its expertise and responsiveness at your disposal to help you with your daily constraints:
Ensure your production during the hot summer months,
Ensuring production during periods of high demand,
Reduce costly downtime after a disaster, while ensuring compliance with environmental standards.
Of course and as always, JACIR will help you choose the best range of towers based on water flow, required performance or environmental constraints. The commissioning is optional.
Regarding renovations, JACIR can also supply spare parts from all brands of cooling tower manufacturers, do not hesitate to visit our Original Spare Parts page or contact us for more information.
Jacir Cooling Tower ranges available for rental:
VAP range: EUROVENT certified, this air-cooling tower equipped with a suction axial fan is suitable for the agri-food, metallurgical, energy, brewery and chemical industries. The + of this range: compact, one-piece, polyester.
S range: Equipped with a forced draft centrifugal fan, it is ideal for air conditioning and industrial clean water needs. The + of this range: compact, one-piece, silent.
TOPAZ adiabatic cooler: Easy to install and connect to your process, without risk of legionella. The + of this range: Plug & Play, excluding section 2921.