Cooling tower major rehabilitation is a specific intervention for very large air-cooling towers, sometimes more than 10m by 10m.
Some cooling towers are built with a wooden or concrete frame, and are provided with a peripheral envelope made of concrete, or metal or PVC cladding.
The challenge is multiple:
The guarantee of thermal performance,
The technical solution best suited to the needs and constraints of the process,
The assurance of a well-timed construction site,
Complete management of material resources,
Compliance with the safety rules of sites often classified as SEVESO high threshold.
These are the challenges that Jacir takes up every day to offer you quality services with safety to match our multiple experiences in heavy industry, as well as our historical know-how in the field of cooling towers, with a commitment to new performance.
Examples of cooling tower major rehabilitation with a wooden frame and PVC cladding envelope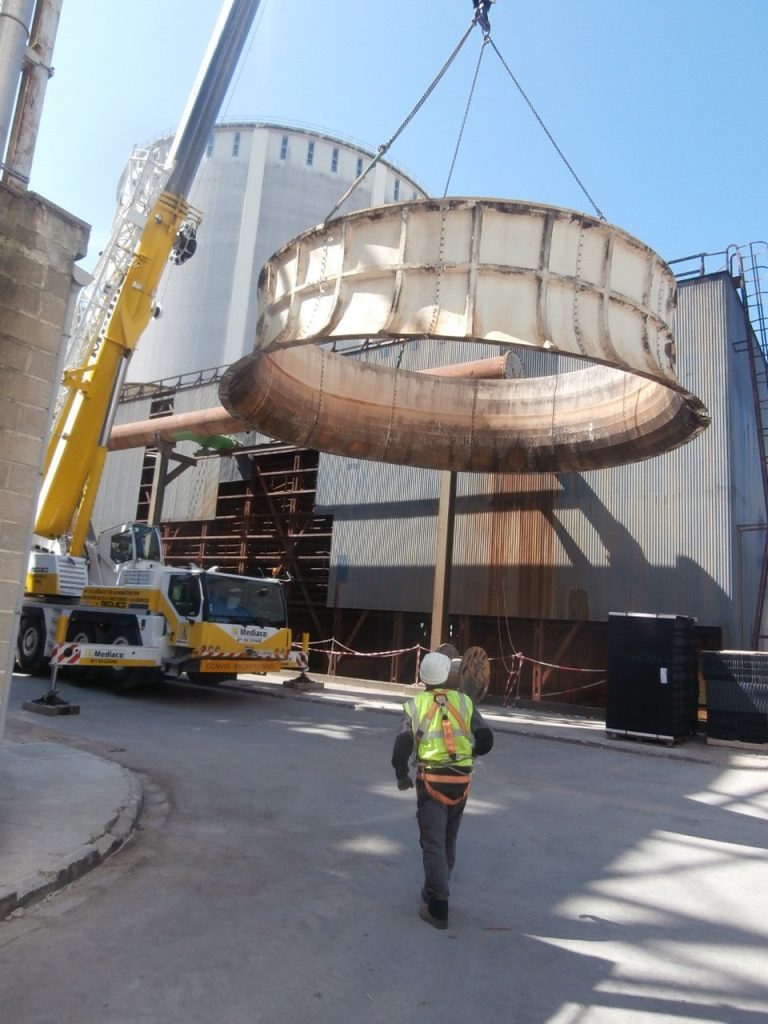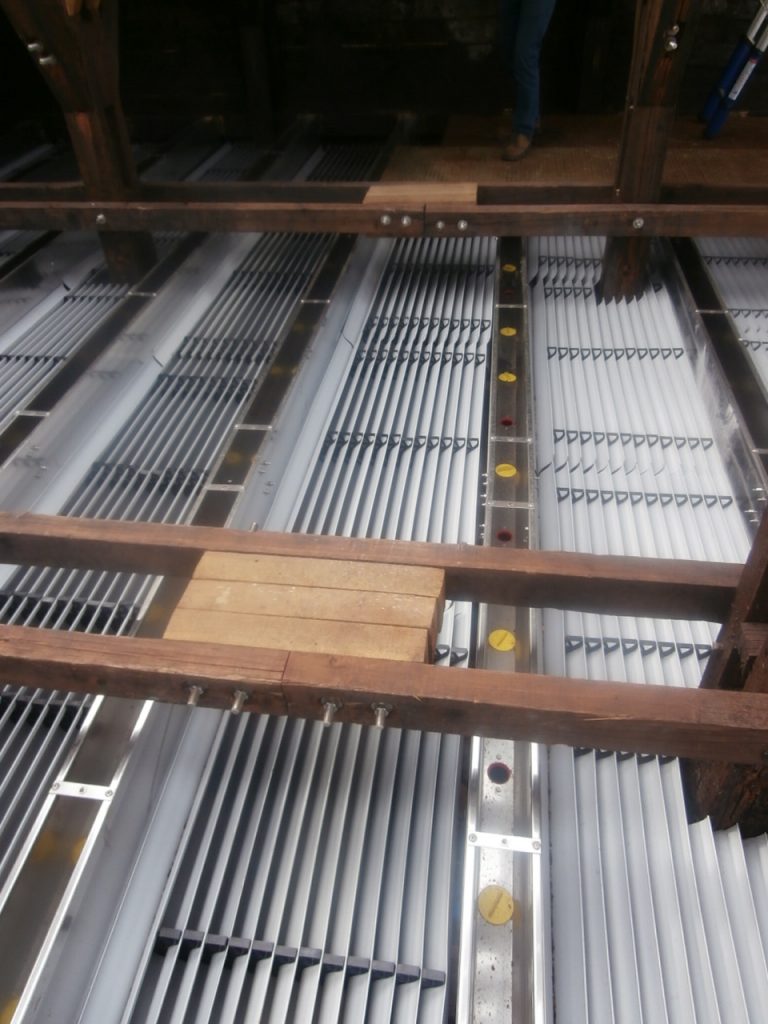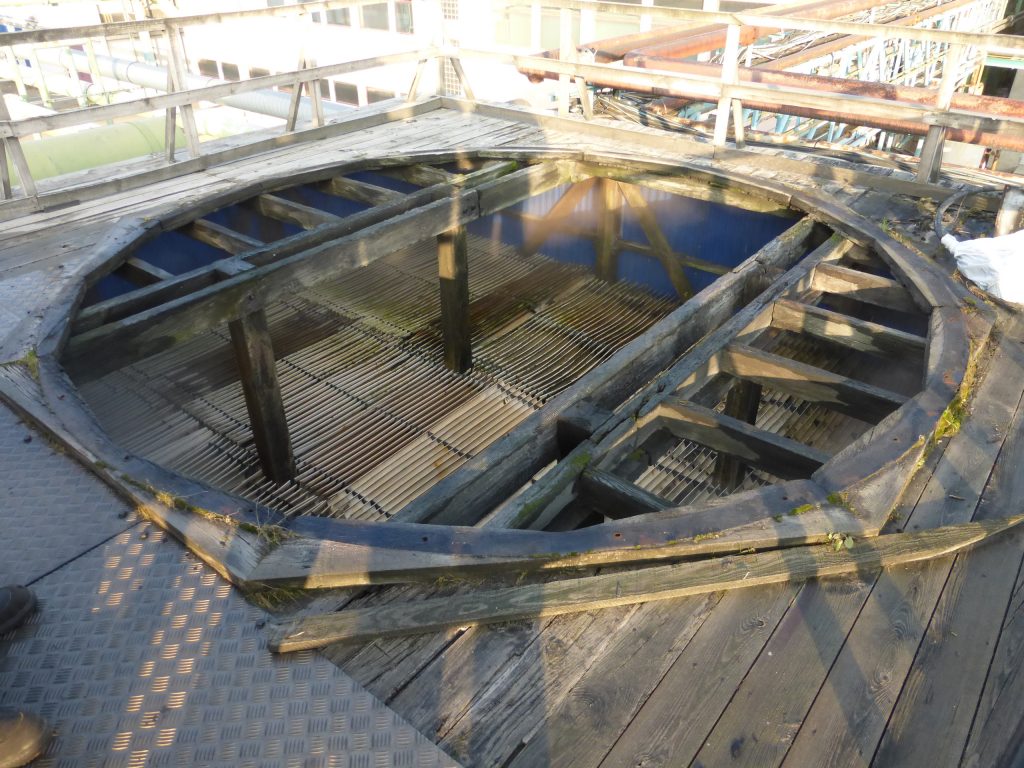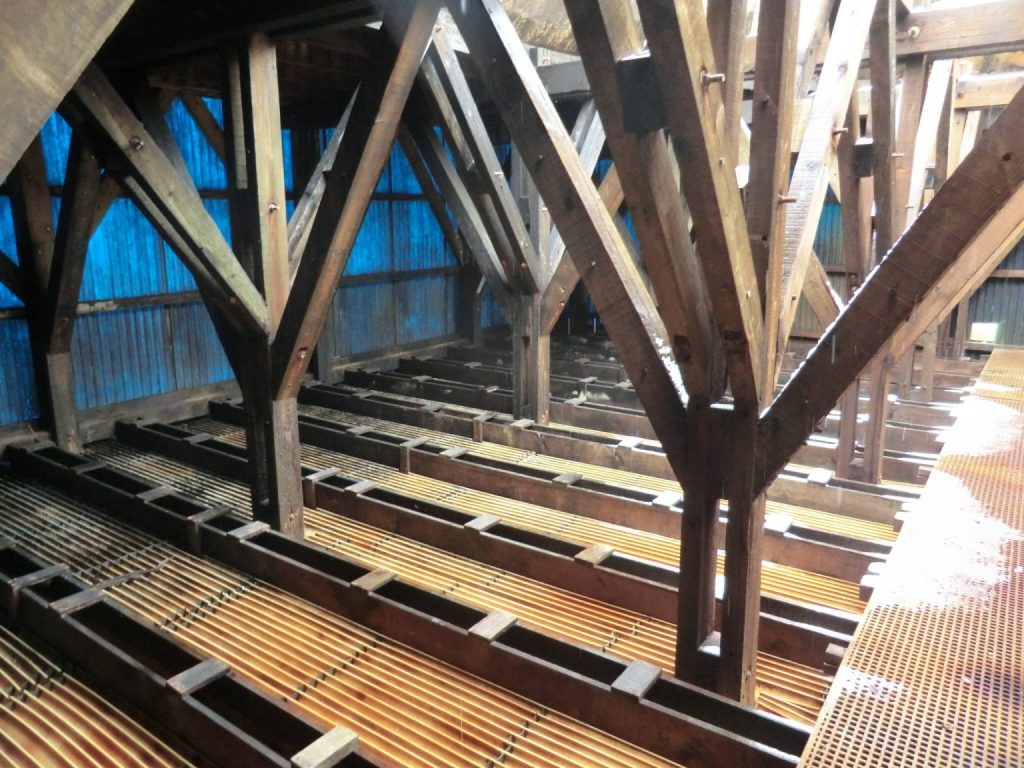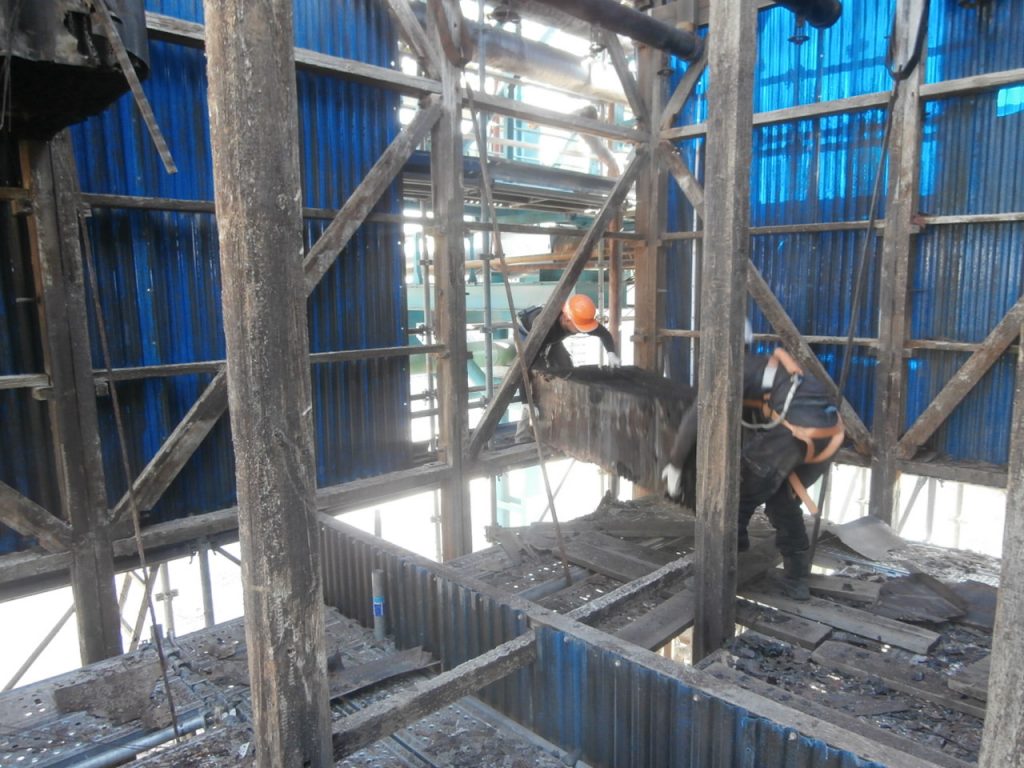 JACIR completely renovates these cooling towers, turnkey service :
Replacement of the internal structure, replacement of the floor (roof), railings, addition of new generation of JACIR technology components with commitment to new performance:
Exchange surface
Water distribution

,

Drift eliminators,
Ferrule,
Mechanical components (propeller, motor-fan unit support frame, motor, reducer, transmission, etc.),
External cladding (PVC, concrete or metal tower casing) which constitutes the walls of the tower and which is fixed to a metal or wooden structure, this can be damaged in the event of an accident or ageing,
Wooden support beams and braces, wooden floor and roof,
Safety railings.