For existing drys and chillers
Adiabatic solution: increase in power and reduction in energy consumption
Do you need to increase the capacity of your process?
Do you have maintenance cost reduction requirements?
The dynamism and responsiveness of Jacir's technical and R&D departments make it possible to adapt our innovations to the Dry and Cold Groups machine park already installed: improve performance while favoring energy and maintenance savings. In compliance with the requirements of section 2921 (legionella risk).
SECURED ADIABATISATION: MORE POWERFUL DRYS AND CHILLERS
The results are immediate:
Increased power exchanged,
Energy saving,
Maintaining cold water temperature in summer,
Guaranteed vesicular entrainment: zero,
COPs increasing.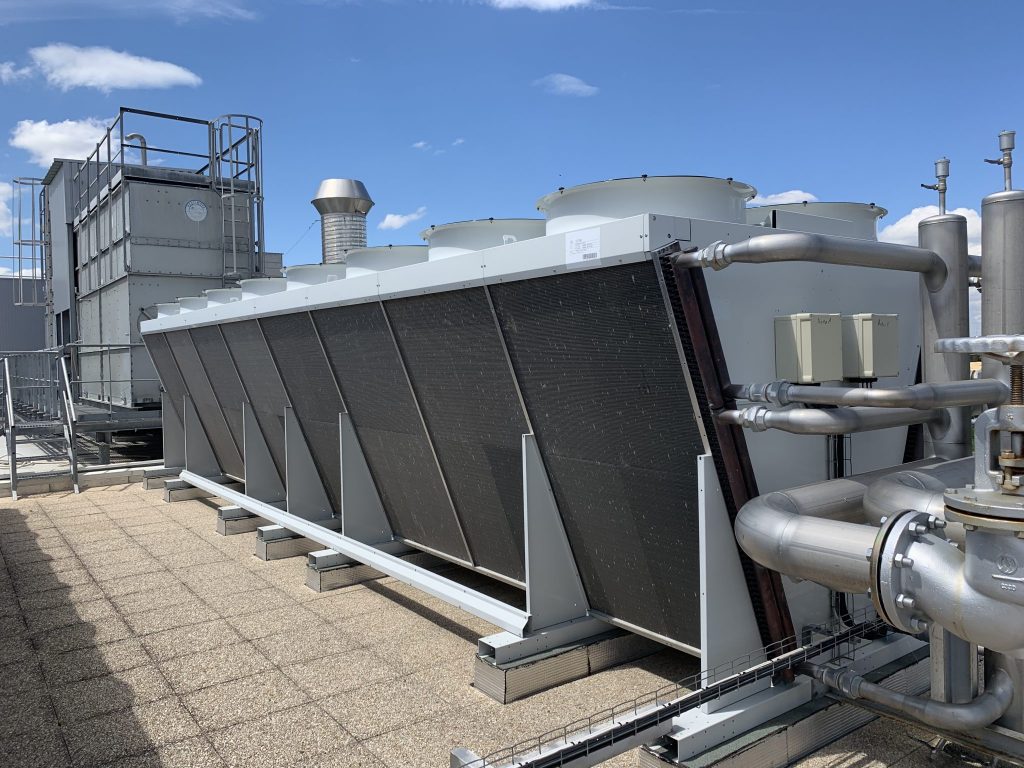 Constraints/customer needs:
Performance issues,
Outside temperature, which increases in summer,
Degradation and scaling of coils following evaporative watering.
The secure adiabatic JACIR solution
Power increase,
Maintaining cold water temperature in summer,
Maintaining the regime at more restrictive outdoor temperatures,
No more maintenance on the batteries, no need for water treatment,
No drift.
New needs:
More power,
Performance maintained for more extreme outdoor temperatures,
Improved COPs.
Other achievement: telecommunications Paris