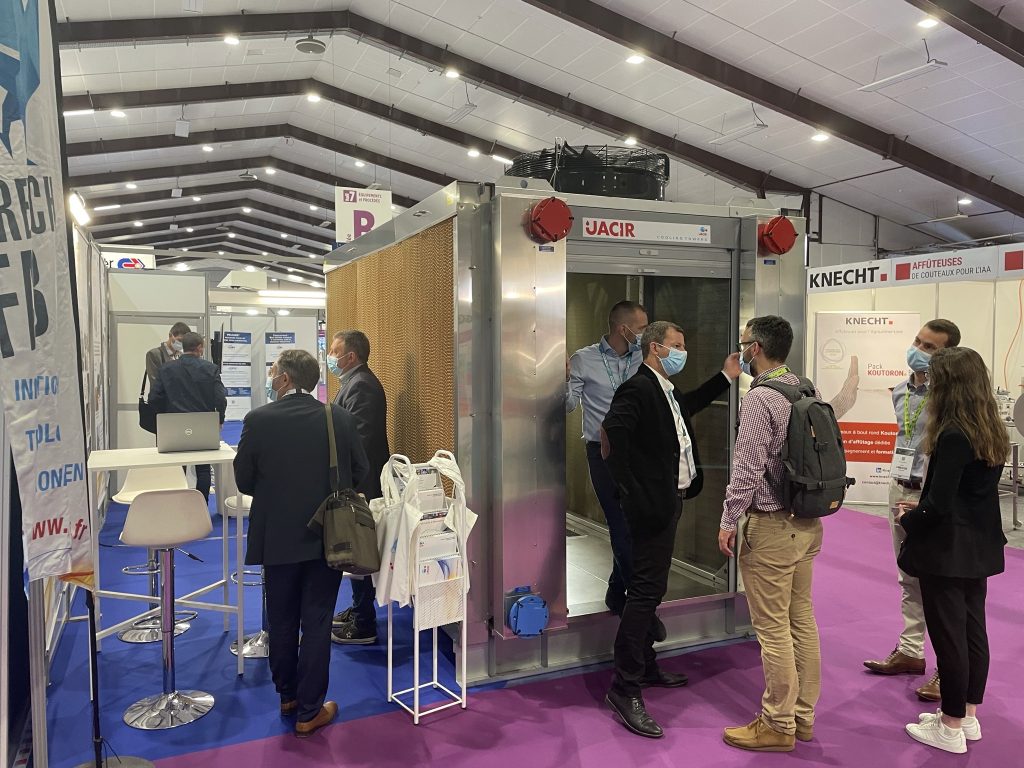 Our ONYX range walked the pink carpet at the CFIA in Rennes!
The ONYX JACIR range incorporates the very latest technologies in order to obtain the expected and secure performance of an economical heat rejection system, with intelligent accessibility to facilitate maintenance, and respectful of the environment.
Among its strengths, we can note:
Absence of dispersion in the air flow, not subject to regulation 2921,
Cooling to a temperature lower than that of the ambient air,
Water consumption optimized for evaporation,
Energy-efficient electronically commutated motors,
Eligible for Energy Saving Certificates.
The entire JACIR team thanks you for your visit, it was a real pleasure to welcome you to our stand!