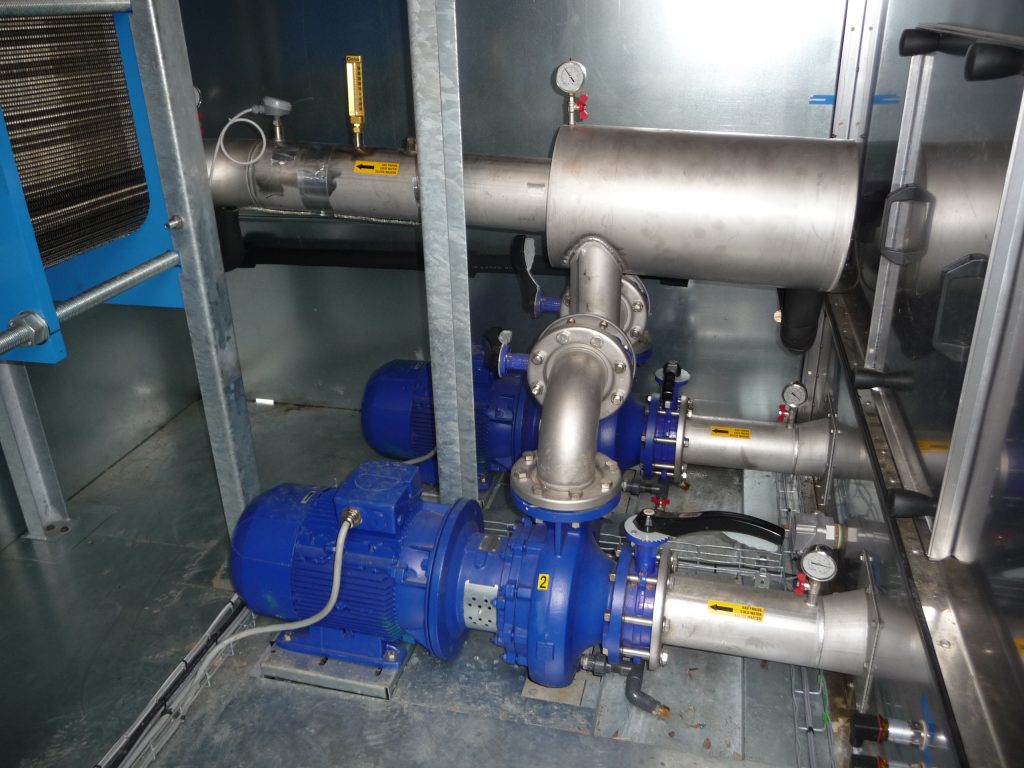 Centrifugal FRC filter: an evaporative circuit always clean
A closed cooling tower has a primary circuit (to the process), and a secondary cicruit: the evaporative circuit.
In contact with the air, the evaporative circuit accumulates suspended solids. Because of the evaporation, this water, if there is no bleed off, concentrates the salts.
In order to keep the secondary circuit clean, without manual maintenance, Jacir has invented the following FRC system.
Associated to its Automatic deconcentration by induction, the Jacir centrifugal FRC filter can secure three functions:
Secondary water circuit filtration by centrifugation,
Qualitative deconcentration of the evaporative circuit,
Automatic filter cleaning if joint to the automatic deconcentration.
Integrated in standard in our CRF and KSF is a simple and efficient weapon against Legionella.
In addition to the original fouling resistance of the exchanger (high water velocity), this equipment is designed to retain suspended solids in the water. Those are nourishment enhancing bacterilogical growth.
Its characteristics are:
100% water is filtrated,
The whole water volume is recycled every 1.2 minutes,
Automatic cleaning during the automatic deconcentration by induction, and by timer,
No wear and tear parts or fouling: maintenance free,
Meterials: galvanised or stainless steel according to the option.