Permanent-magnets motors: In replacement of cooling towers' transmissions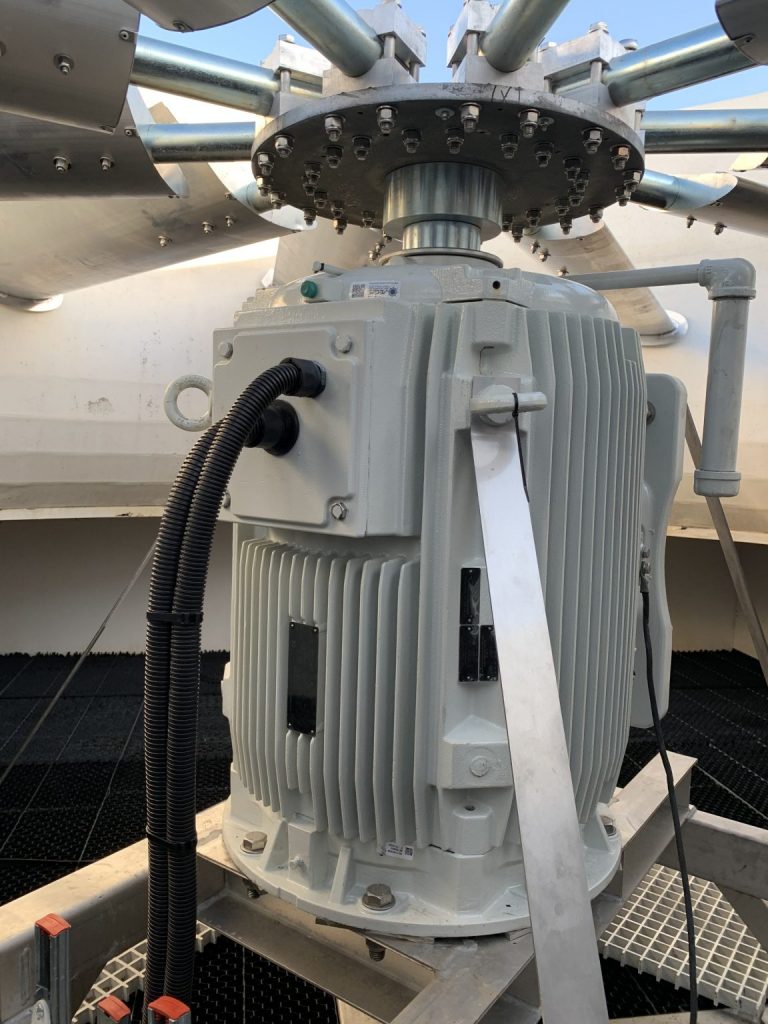 SITUATION
The coupling system of motor to fan (belts and gear box) requires a drastic care for the good cooling of a process, particularly if they are located in the wet airflow.
The elimination of these critical parts decreases costs and maintenance operations while securing the reliability of the equipment.
SOLUTION
Replacement of gear box or belts by a permanent-magnet motor reduces significantly maintenance costs and handling operations.
Besides, this new generation of motors coupled with their frequency converters guarantees a much higher efficiency compared with asynchronous motors (minimum 3 %).
A solution which secures the installation and reduces maintenance cost, 2 years warranty.