JACIR carried out the complete renovation of 4 concrete cooling towers for a client in Sri Lanka.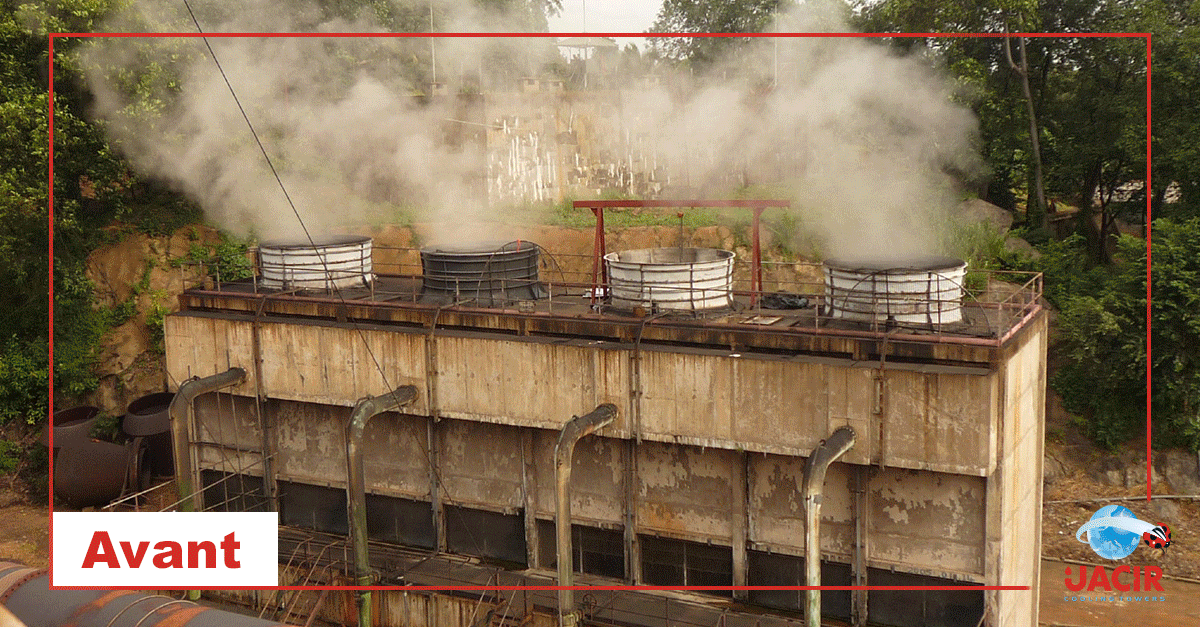 JACIR solutions:
Replacement of the exchange surface of the cooling tower's grating-splash with the exclusive X-STREAM technology, specially designed for heavy water.
Warranty of sustainable high thermal performance.
Coordination of the works as well as the management of the Sri Lankan technical team possible thanks to a JACIR site supervisor.
Replacement of water distributions, drip separators and air inlet louvers,
Reduction of the process cold water temperature by 5°C:

Initial water temperature: 58-44°C,
Water temperature after JACIR intervention: 53-39°C.