SecAnim is specialized in rendering services of the SARIA group. The company collects, transforms and valorizes materials of animal origin that may present a risk to health and the environment.
"The JACIR facility is involved in the cooling process of the activated sludge at the site's wastewater.
Issue:
Our chiller plant was ageing, energy intensive, undersized and not in line with our 50001 certification. We had the option of replacing our chillers while making sure to resize the installation, or choosing a new technology: the JACIR TOPAZ NEO adiabatic chillers.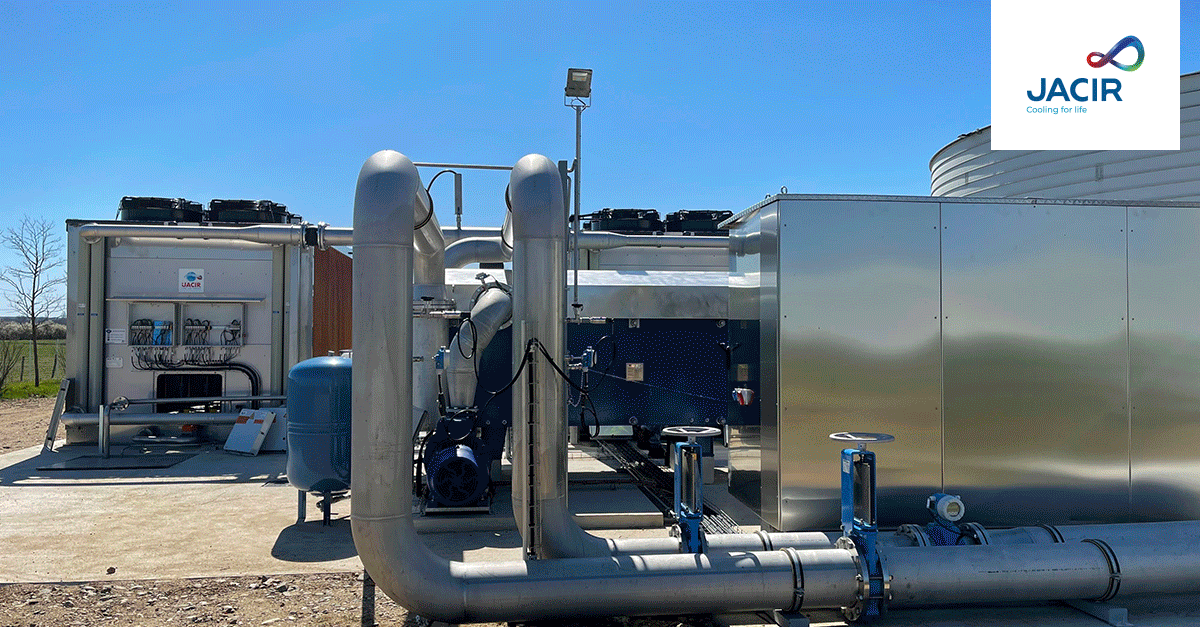 The following strong points naturally led us to this technical choice:
The low power consumption, the reliability of the equipment that meets our problems;
The savings in maintenance costs that enable us to internalize;
The provision of a functional analysis of the PLC that allowed us to gain autonomy and to have the hand on the optimal operation of the installation are all arguments.
I particularly appreciated the support of the sales department throughout this project, with a friendly and responsive team."
Requirements:
3600 kW of activated sludge cooling not to exceed 32 °C;
Solution outside hygienic standard compliance in compliance with the 50001 certification for companies committed to reducing their climate impact, conserving resources and improving their bottom line through effective energy management;
Low energy and water consumption;
Installation adapted for easy maintenance and responding to an aggressive environment (no galva or painted galva).
Our support to meet the whole need: two 1800 kW cooling sets composed of two adiabatic coolers and a platular exchanger.