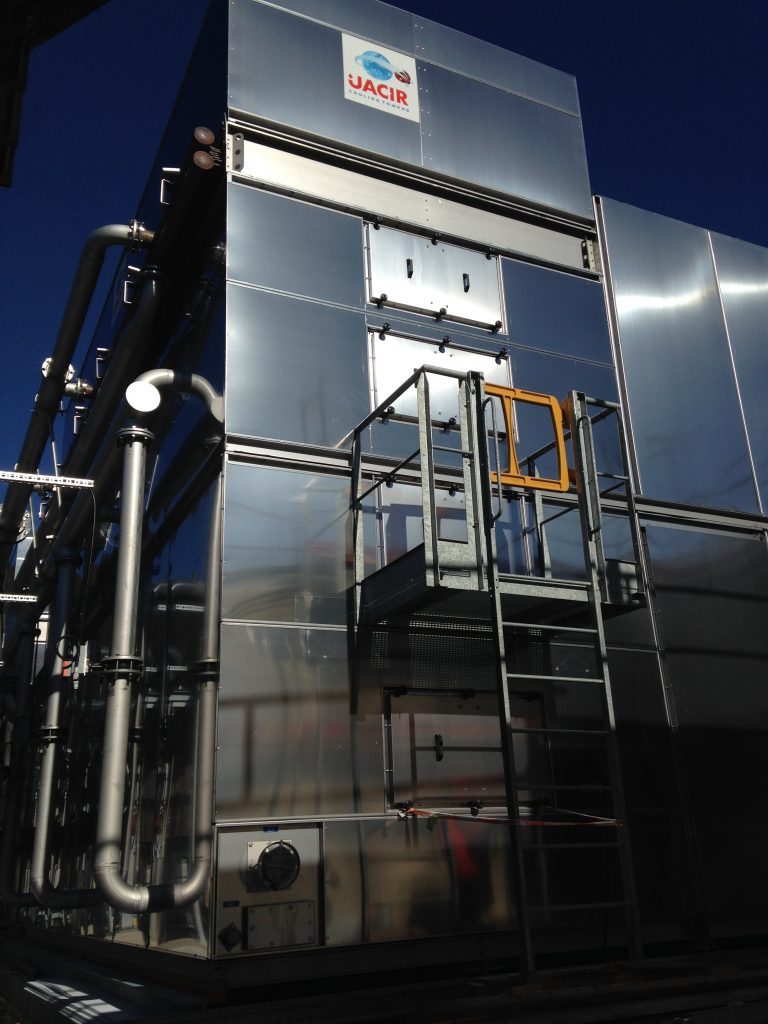 Strong of its experience and listening customer needs for more than 60 years, Jacir notices that the traditional coating of sheet steel remain very often ineffective against corrosion in the time.
Whatever made of epoxy or galvanization, and whatever is the thickness and the possible protection, the cover has very strong constraints chemical (water treatment) and mechanics (knocks and stripes, cleaning…).
In addition to weakening the cooling tower, corrosion is a favourite food for legionella bacteria and therefore presents a risk of proleferation.
For the same reasons as the agri-food industry, Jacir recommends the systematic use of X-STEEL stainless steel.
X-STEEL stainless steel benefits:
Mechanical resistance
Chemical resistance superior to 316L one
Very smooth surface, avoiding biofilm growth
Galvanization suppression
As we can see on the picture, there is no welding and no screws of panel's assembly for parts in contact with water.