A pharmaceutical manufacturer wanted to ensure the performance and operation of its 30+ year old towers.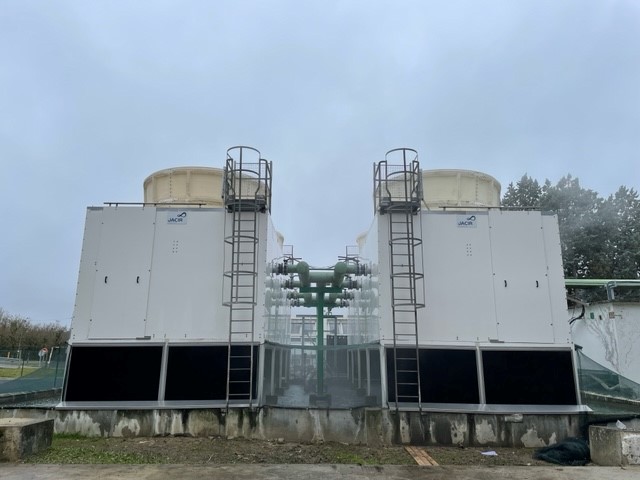 Issues:
Ageing cooling tower casing created leaking problems,
Mandatory draining of the common basin for maintenance: approx. 150m3,

Difficulties to access the cooling tower internals for inspection and/or maintenance,

Desire to reduce intervention times during annual maintenance because of very short shutdowns.
JACIR solutions:
Replacement of the cooling towers casing to extend their longevity,
Addition of full height access door to the internals to ease maintenance, enabling the reduction of the intervention time and to shorten the overall maintenance cost,
Replacement of the heat exchanger in order to secure the thermal performance,
Replacement of the motor-fan unit in order to prevent the risk of wear or breakage of parts and reduce energy consumption.